Anyone is a platform for sharing knowledge, advice and experience. Their service comes in the form of one-to-one voice calls with a five-minute time limit to encourage concision and specificity, turning every conversation into a meaningful event while allowing people to access guidance and expertise from some of the most inspirational figures across a wide range of fields. 

We worked on a new visual identity for Anyone to represent the open-ended potential of communication and capture the new possibilities their service creates. The concept for the new identity was suggested by a creative reading of the Anyone 'A': two figures leaning into one another, connected by the horizontal line between them (standing in for Anyone themselves). This somewhat poetic interpretation establishes a visual narrative for the identity and allows Anyone to take centre stage as the catalyst for connection between two people.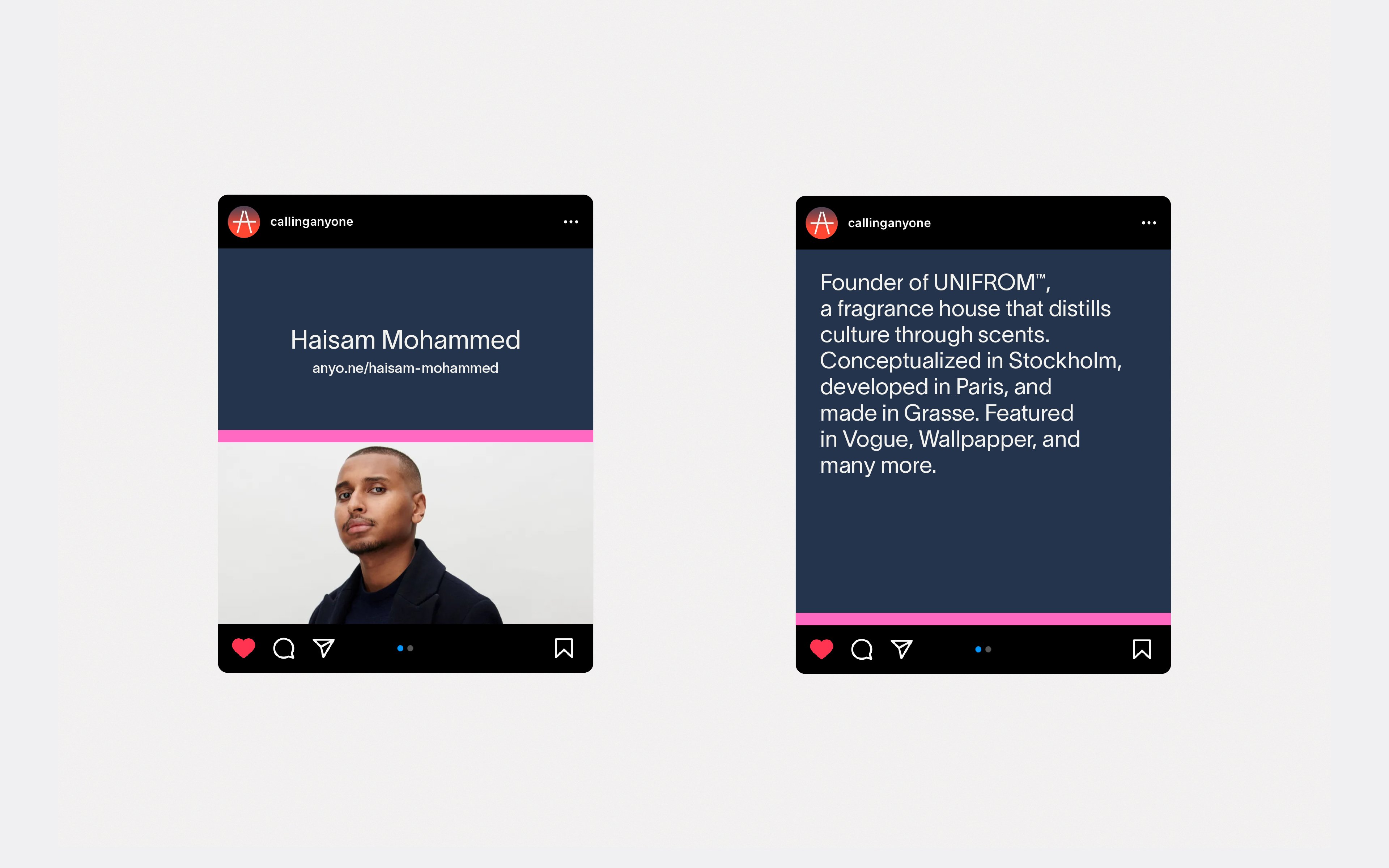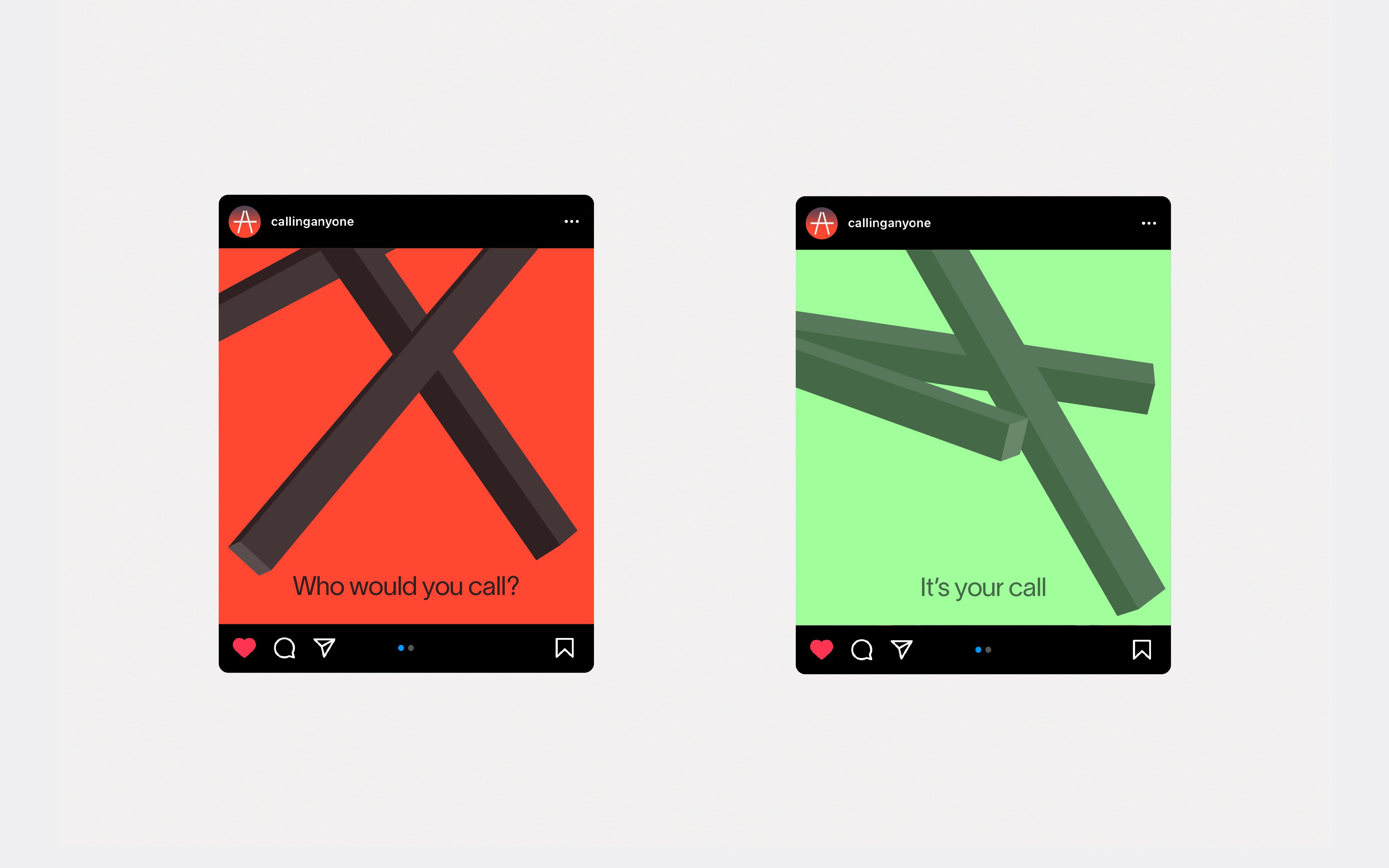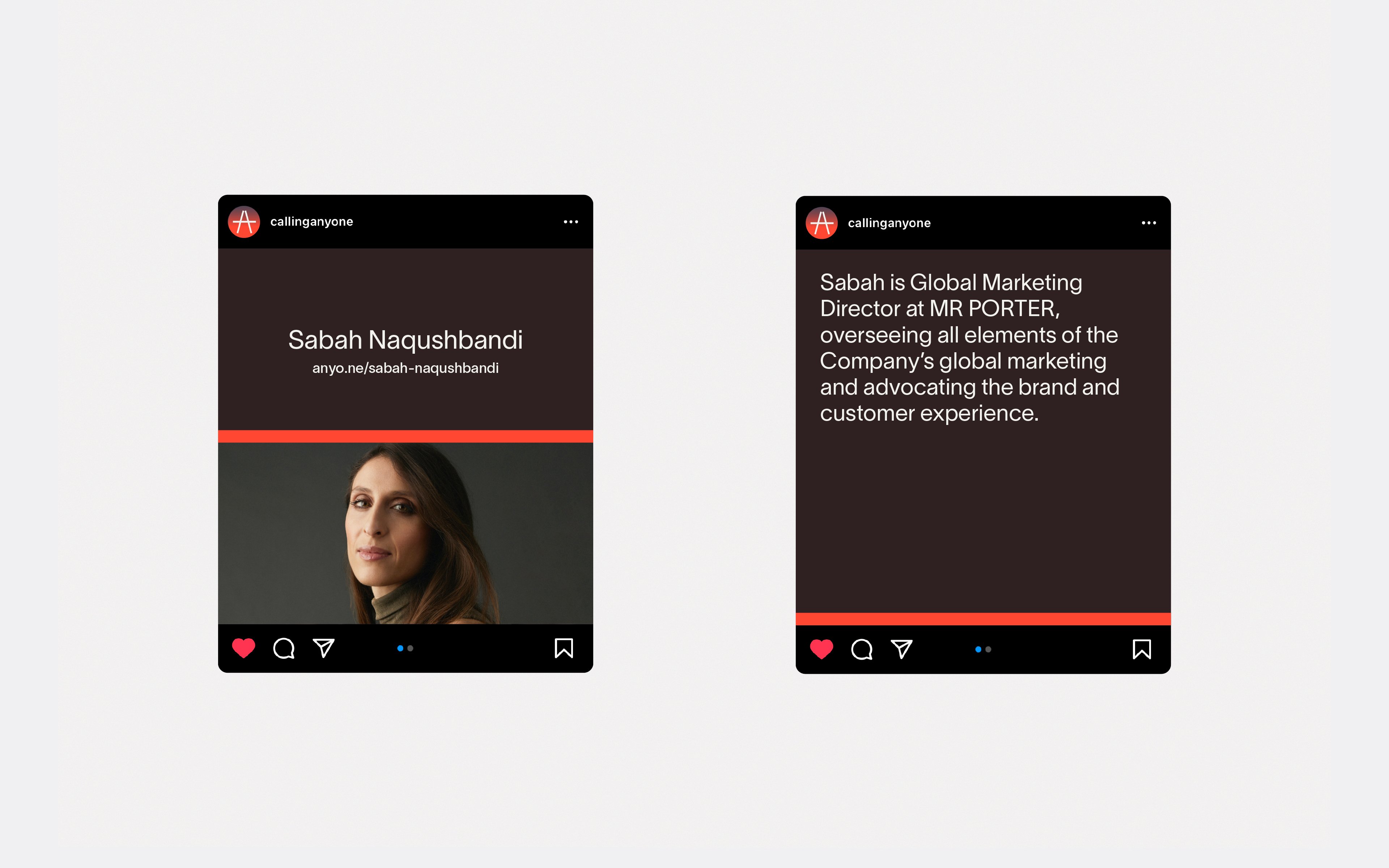 From these few simple elements, the identity embraces a range of visual possibilities, with the three strokes of the 'A' letterform able to be reconfigured in a variety of ways. Animation is a core feature of the Anyone identity, putting the mark in motion to illustrate the natural fluidity and spontaneity of conversation.

The fundamental elements of the identity are distinctive enough to allow for a wide-ranging colour palette, featuring gradients, that creates a warm and vibrant environment. The overall layout binds the identity together and keeps it fresh, allowing for a flexible application across a variety of physical and digital assets.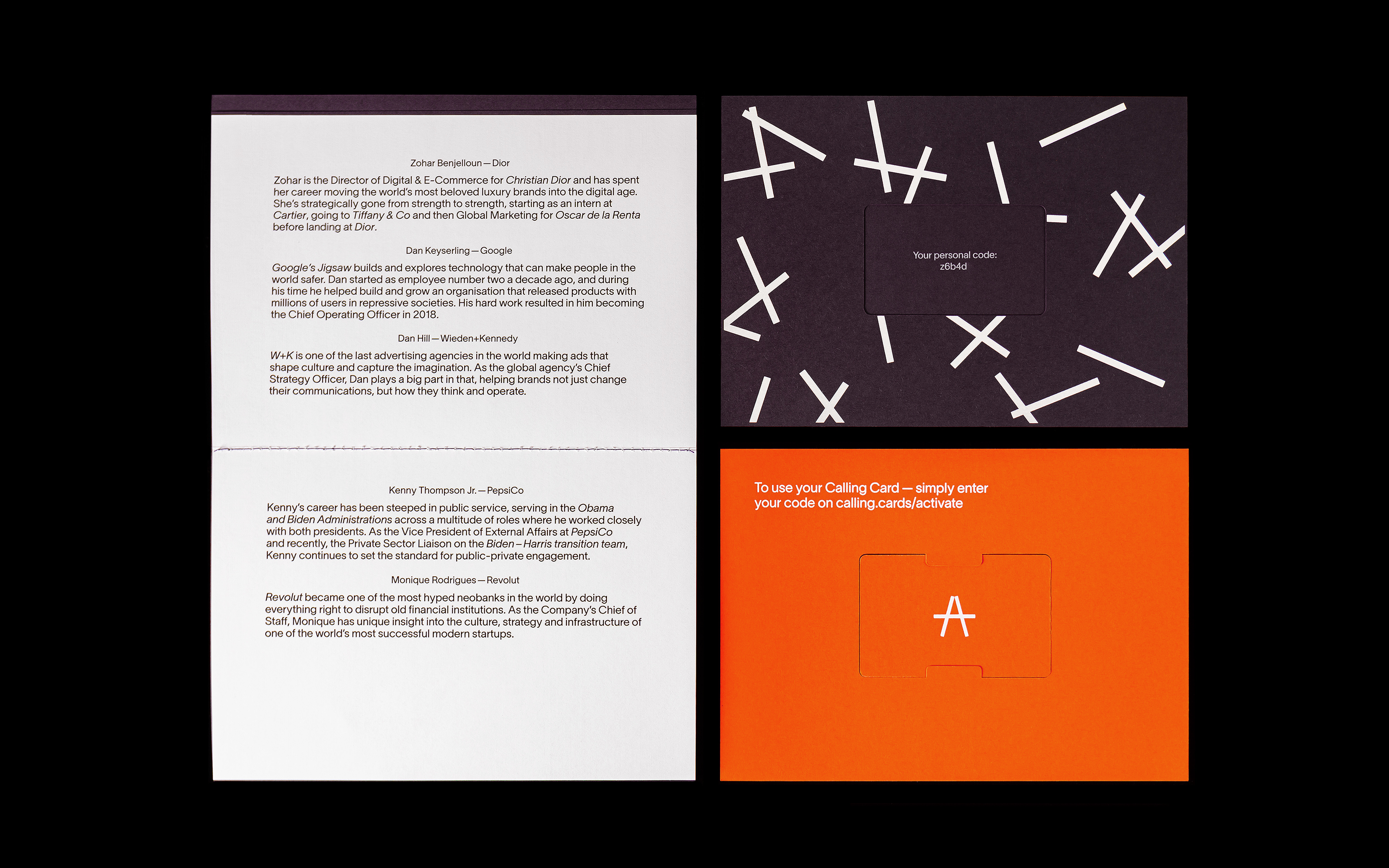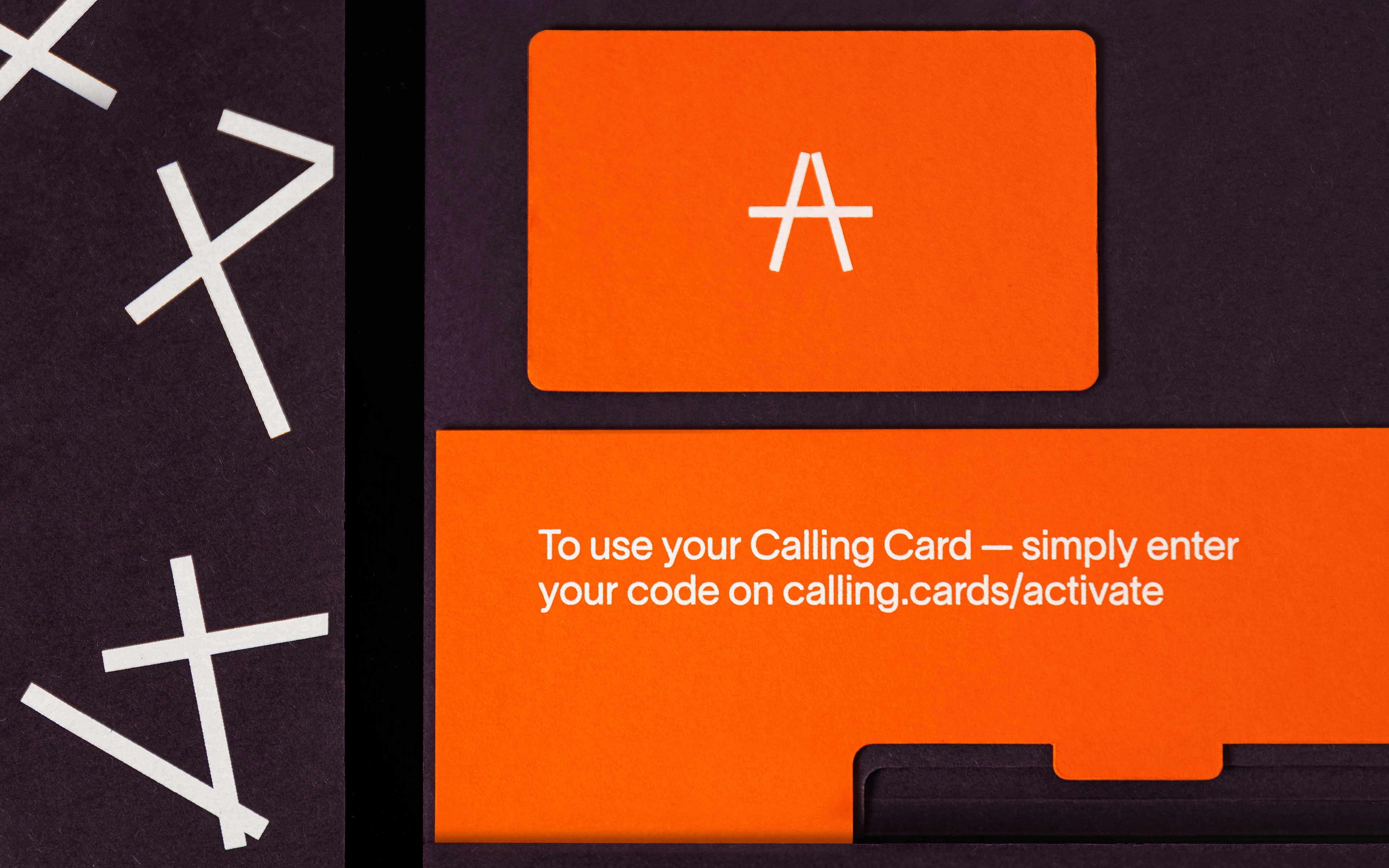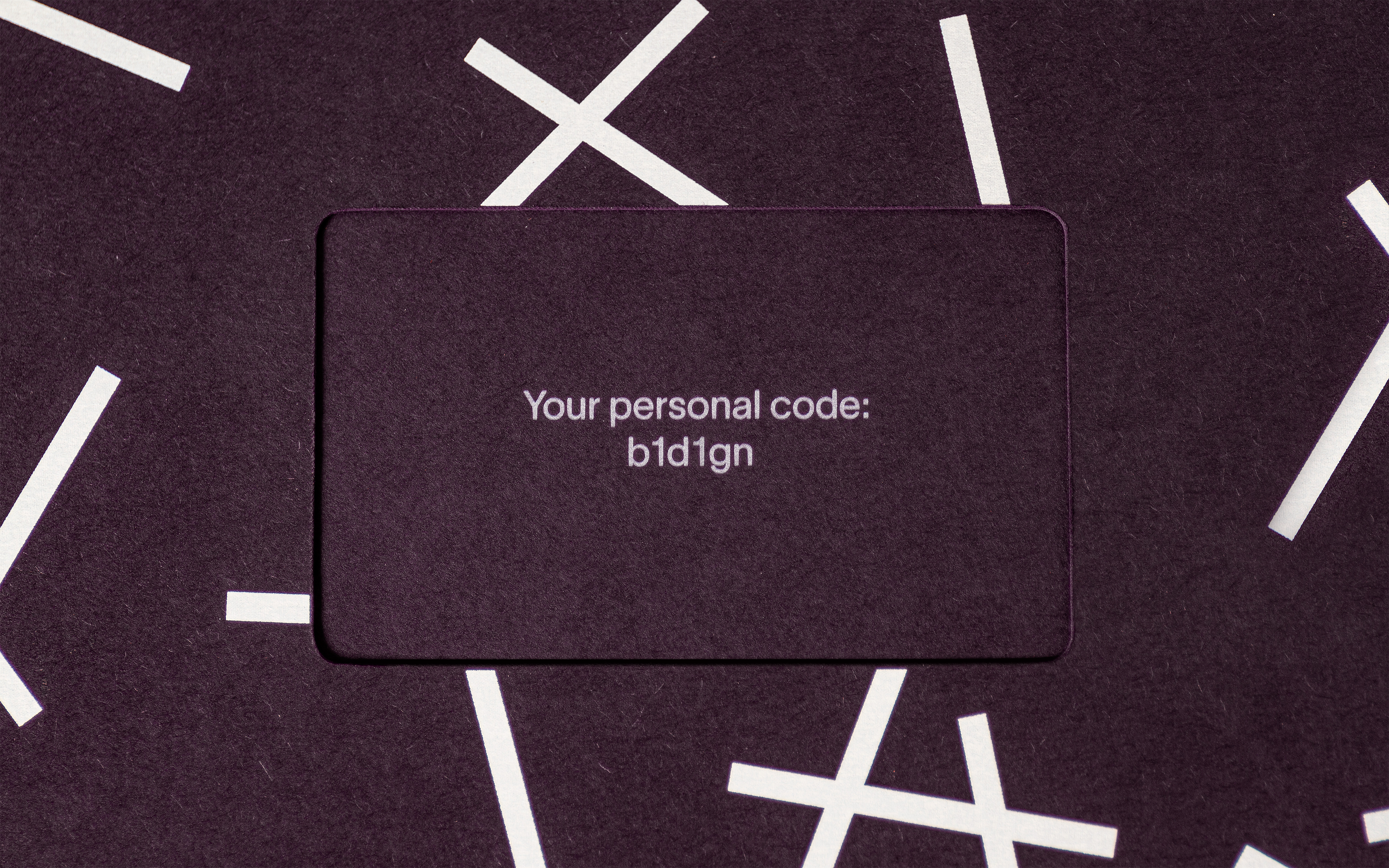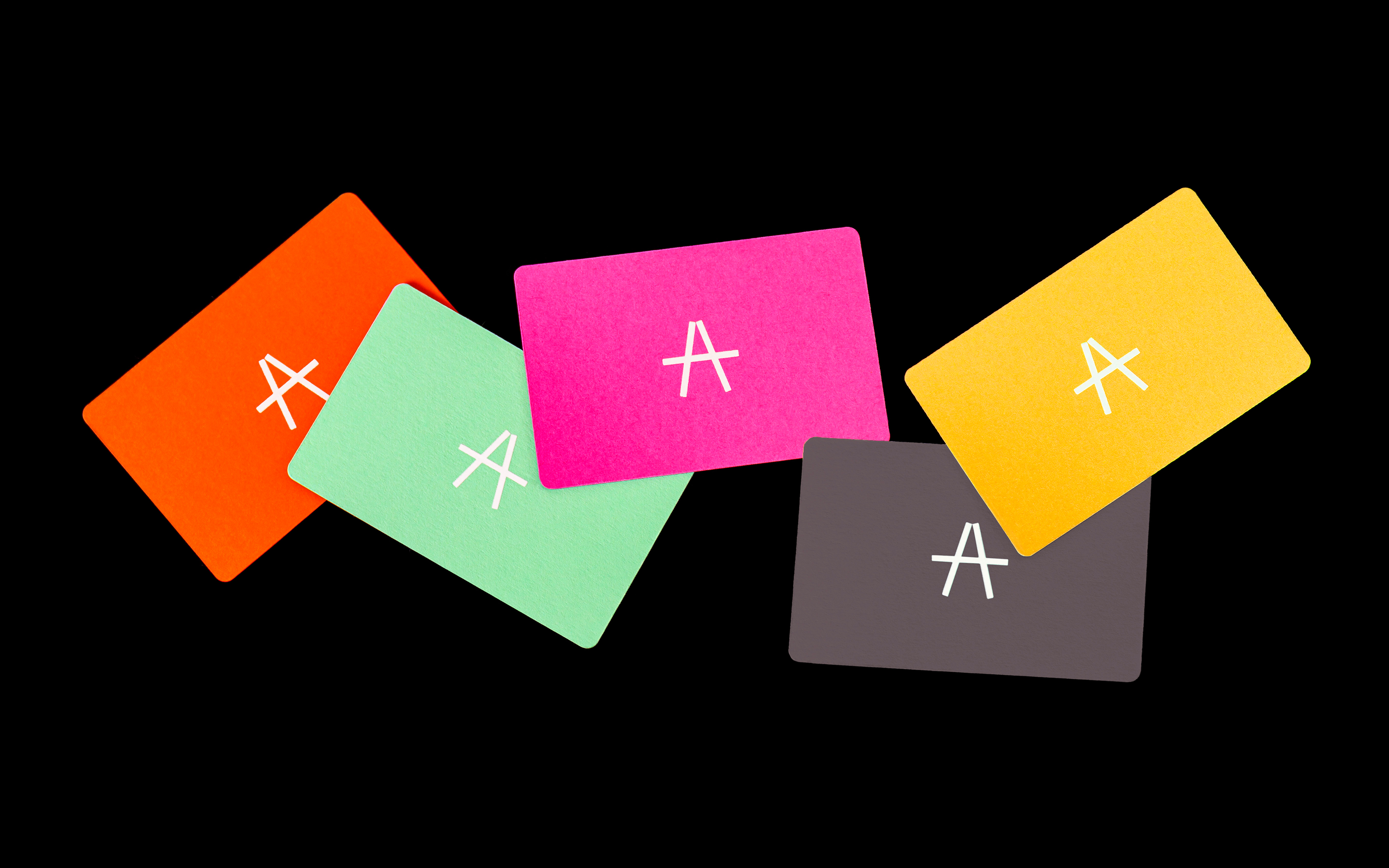 Following the creation of the identity, we continued to work on projects for Anyone including an outdoor mural in South London for The Cohort  — their programme unlocking access to inspirational leaders and peers for those from marginalised backgrounds.